Prolific USB To Serial Driver Free Download For Windows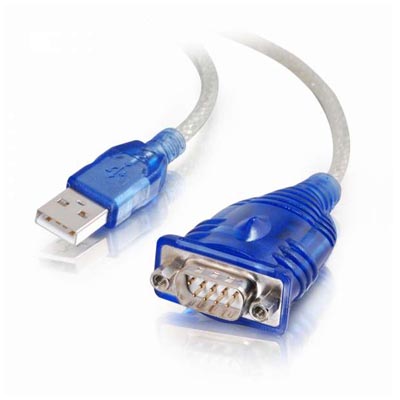 If you want to get the best USB to the Serial bridge for your computer and still have not been able to found one then you don't worry because I am going to help you with that today. If you really want a USB to Serial bridge that is right according to your needs, is fast, and reliable, and also, has everything available like USB to Serial drivers then the one you should get for yourself is Prolific USB to Serial. This bridge allows their users to have the perfect experience of getting the perfect connection between the serial device and the universal serial bus devices. Also, once you have bought this device, the thing which you are definitely going to need is the Prolific USB to Serial Driver which is very important to run this bridge and get the best performance out of your device. The driver available on our website is for the version PL2303HXD of the device which is the best model produced by the company. Also, the driver which you are going to download is absolutely free and you don't need to pay anything for it. Simply, go to the end of this article and click the free download link given to find the free driver files for your device and then install it enjoy the best performance from your USB to serial bridge. Since I have mentioned the model for the driver, let us have a look at some of the amazing features of this bridge.
1. The PL2303HXD is a low-cost and high-performance USB-to-Serial (USB to UART) Bridge Controller. The PL2303HXD provides a convenient solution for connecting an RS-232 full-duplex asynchronous serial device to any Universal Serial Bus (USB) capable host.
2. The PL2303HXD highly compatible drivers could simulate the traditional COM port on most operating systems allowing the existing applications based on COM port to easily migrate and be made USB ready.
3. The PL2303HXD is exclusively designed for mobile and embedded solutions in mind, providing a small footprint that could easily fit into any connectors and handheld devices. With very small power consumption in either operating or suspend mode, the PL2303HXD is perfect for bus power operation with plenty of power left to the attached devices.
4. The flexible signal level requirement on the RS-232 serial port side also allows the PL2303HXD to connect directly to 3.3V ~ 1.8V devices. PL2303HXD integrates on-chip clock generator and OTP ROM to save external crystal and EEPROM. Customers can design with effective BOM cost and compact PCB size.
So, what are you waiting for? If you have got this device then get the free Prolific USB to Serial Driver right now from our website and install it on your device to enjoy it. Stay tuned to our website for more free drivers and other software.
Description: Prolific USB To Serial Driver Free Download
Supporting OS: Windows 32-Bit/64-Bit